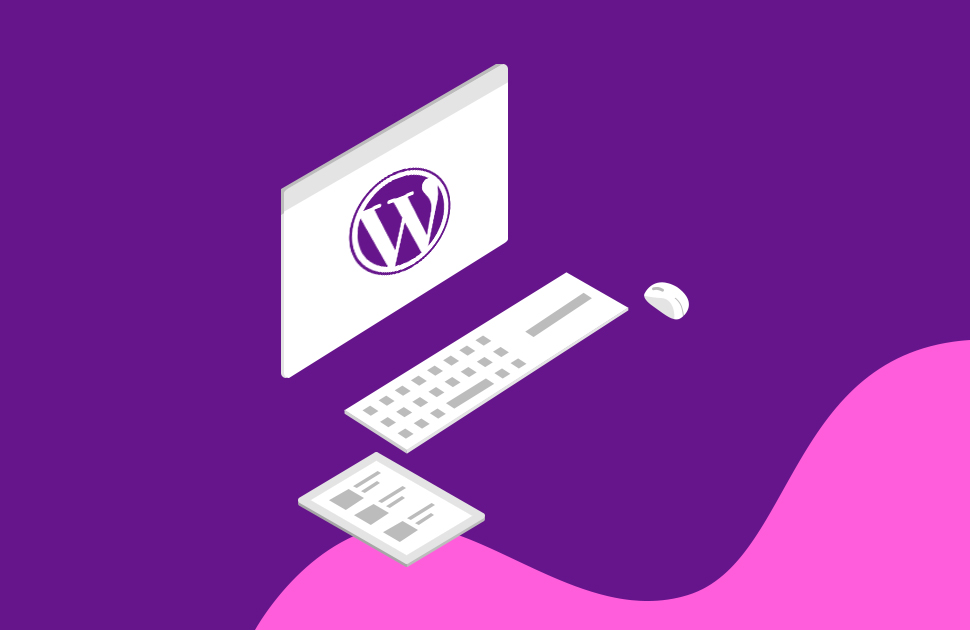 WordPress is the most widely used CMS in the world today. It offers incalculable customization possibilities in addition to an astronomical amount of features for site owners. Nevertheless, your fabulous project could quickly fall apart if you are not aware of some of the mistakes you should not make. We are going to share with you the 5 basic WordPress mistakes to avoid in order to optimize your chances of creating a flawless site.
1. Do not make regular backups of your site
On a regular basis, your WordPress site may face a variety of threats, with the main danger of fractional or absolute loss of your data. Whether it is, for example, when updating the CMS or a module (plugin), or when modifying your theme, inappropriate support can quickly lead to such a disaster. WordPress being the most used CMS on the web (35%), you should also know that your site is not safe from hacking. That's why backing up your WordPress files and database is a fundamental task for any site running WordPress. This will prevent any permanent loss of content. WordPress offers many modules for automatically or manually backing up your site. Here are some efficient plugins for all budgets: BackUp Buddy, BackupWordPress, BackupGuard ..
2. Do not perform updates
WordPress knows very well how to evolve both in terms of features and security, so updates are very regularly available. It is necessary to make them so that your site is always as secure as possible while having as few bugs as possible. Not to do them would make your site more vulnerable to attacks. In addition, updates generally bring new features that allow you to better build your WordPress. As said previously it is preferable to make a backup of your WordPress before any update to prevent possible data loss or bugs.
3. Do not choose the most famous plugins
The WordPress plugin index currently includes more than 60,000 modules. While it meets by far most of the needs of site owners, some of the lesser known might seem to be more suitable, but beware! While not all of them are dangerous for your site, some of them can directly affect its security. It is therefore wise to choose only plugins with a large number of downloads and good ratings. Before each implementation, you should consult the reviews and the technical sheet to see how it fits with your theme. It goes without saying that it is strongly forbidden to install a plugin outside the WordPress directory.
4. Collect plugins
With the thousands of plugins offered by WordPress, you can quickly accumulate a large number of them. However, to have a site always more efficient in terms of loading speed, it is necessary to remove unnecessary, inactive and disabled plugins. Also, too many active plugins will greatly slow down your WordPress. It is also not recommended to activate plugins that meet on some features.
5. Do not optimize the images of your site
Always in a concern of optimization, it is also essential to optimize your images before integrating them into your WordPress. It seems trivial but unoptimized images slow down your site. In addition to increasing the loading speed of your site, it is an important SEO criterion. Compressed images, with a name corresponding to a keyword of the image in addition to an alt filled correctly will greatly improve the SEO of your site and therefore your indexing by Google. Now you know about the most common mistakes when creating a WordPress site. Avoiding these mistakes will allow you to build and maintain a solid and optimized WordPress.
Nos experts se tiennent à votre disposition pour parler de votre projet.