Why is knowing SEO trends so important?
Search engine optimization (SEO) has become an absolute necessity for online businesses of all kinds. No matter what field your brand operates in, the competition to conquer the market has become fiercer than ever.
For example, if you're looking for a product on Google or another search engine, thousands of websites appear on your search results (SERPs). But what are the chances that you click on a link on the second or third page? Users rarely view the second page. In reality, even on the first page, only the first three or four results are viewed. The rest of the results fail to attract public attention.
In such a scenario, if you do not take the appropriate steps to optimize your site, it will rarely get visits and, as a result, your business will have difficulty attracting leads and making sales via organic traffic.
New businesses are constantly being born. Staying up-to-date in such a competitive environment is not an easy task if you're not familiar with the latest trends in search engine optimization. The parameters by which search results are categorized by the most important search engines such as Google (Ranking Factors) is constantly changing. Regular changes in search algorithms are frequent and can have a significant impact on your website's ranking in the results pages.
In this article, we want to shed light on some of the most important SEO trends to implement to rank well in 2021. Some changes have been announced by Google itself, others are preaching from studies and data analyses by experts in the field of SEO. However, we don't have to wait until 2021 to start implementing them, some of these trends are already being rolled out by Google.
The goal is to allow you to innovate your SEO strategy so that you are ready in 2021. Optimize your pages and content and see your website appear at the top of search results. Among the various fashion referencing strategies this year, some have a profound impact on your SEO ranking in 2021. The best and most important are discussed below.
Key web signals (Core web Vitals) new ranking factor in 2021

Google announced a big change in its search algorithm. From 2021, a new ranking factor will be introduced, these are the essential web signals (Core Web Vitals) that aim to measure the health of a website and especially the user experience (also called page experience).
This is the biggest change in Google's algorithm for 2021. This new ranking factor will have a significant impact on the positioning of websites on Google in 2021.
This means it's time to double your current optimization efforts, conduct a full audit of your website and adapt the announced changes to make your website ready for deployment in 2021.
So what are Core Web Vitals? How can you optimize your website for a better user experience?
Google aims to improve user experience

For as long as we can remember, Google has strived to provide the best possible experience for users. Although it can control the design and user experience of its search engine, Google has less control once users click on a website listed in search results.
For this reason, Google focuses on ranking signals that reward owners of websites that offer a better user experience. To help homeowners achieve this "best web" goal, Google has introduced a new way to evaluate the page experience in the form of essential web signals.
To push website owners to offer a better experience to users, Google announced that it would become a ranking signal. Due to the current state caused by COVID-19, the deployment of Core Web Vitals has been pushed back to 2021, according to a statement from Google.
What is Core Web Vitals?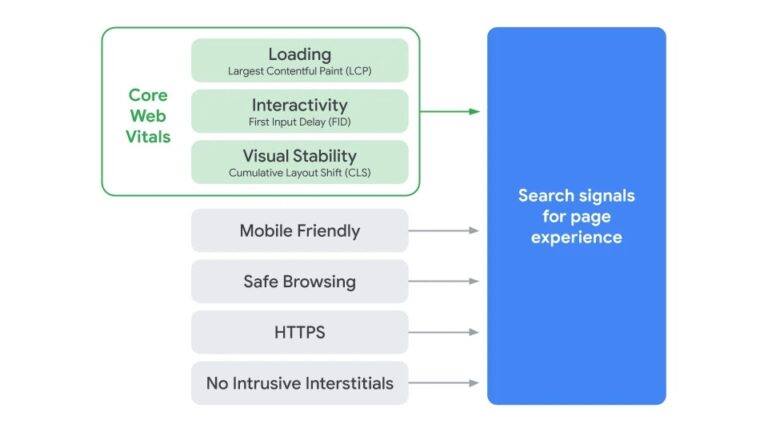 Simply put, Google sees Core Web Vitals as a way to measure the quality of the user experience.
While measuring the user experience can be difficult due to many different factors that come into play, some aspects need to be optimized and targeted on all websites that hope to improve their ranking on Google in 2021 or at least keep their current ranking.
Google identifies three key web signals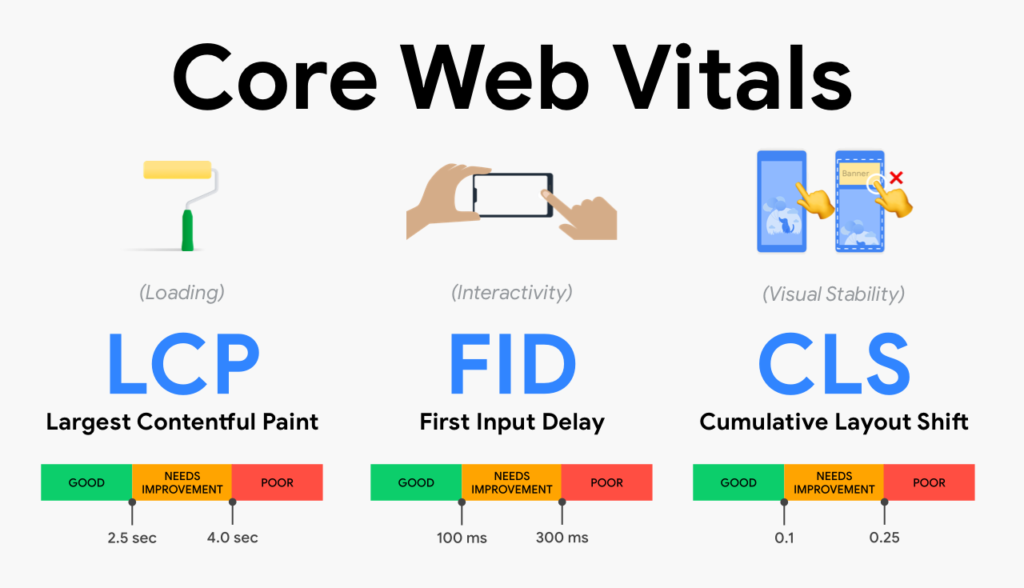 Largest Contentful Paint (LCP): The LCP measures the perceived loading speed that measures when the main content of the page is loaded.
First Input Delay (FID):understands how users feel when interacting with the website and measures the responsive nature of your website. In other words, this signal measures the speed and usefulness of the website when loading.
Cumulative Layout Shift (CLS):a measure of visual stability and the number of unexpected layout changes on the content of the visible page. This metric examines how often the position of the website elements changes when loading.
How do I evaluate essential web signals and user experience?

Assessing your website's essential web signals may require a few tools to ensure you have the most accurate information. To help you, Google now offers 6 different tools to website owners.
Consider voice search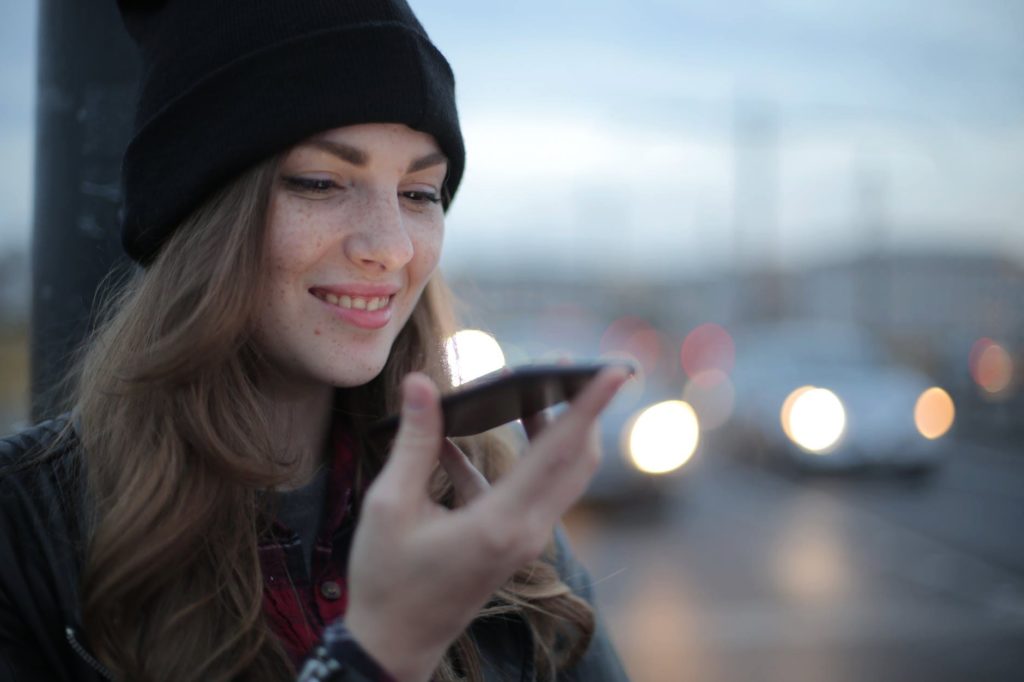 Technological advances have brought about changes in all areas, including the way people use search engines. Nowadays, most people tend to use the voice search option. As the name suggests, voice search refers to the practice of searching by pronouncing words instead of typing them. Thus, the research carried out is done in the way people speak, the majority of searches are by-form of headlights or questions (long-haul keywords).
Statistics show that more than 33 million voice searches were conducted in 2017 alone. In addition, research and analysis show that more than 20% of queries launched via a mobile device are voice searches.
Most voice searches are specific and based on certain geographic areas. Since the majority of these searches are local, consider local referencing for your website.
Influence marketing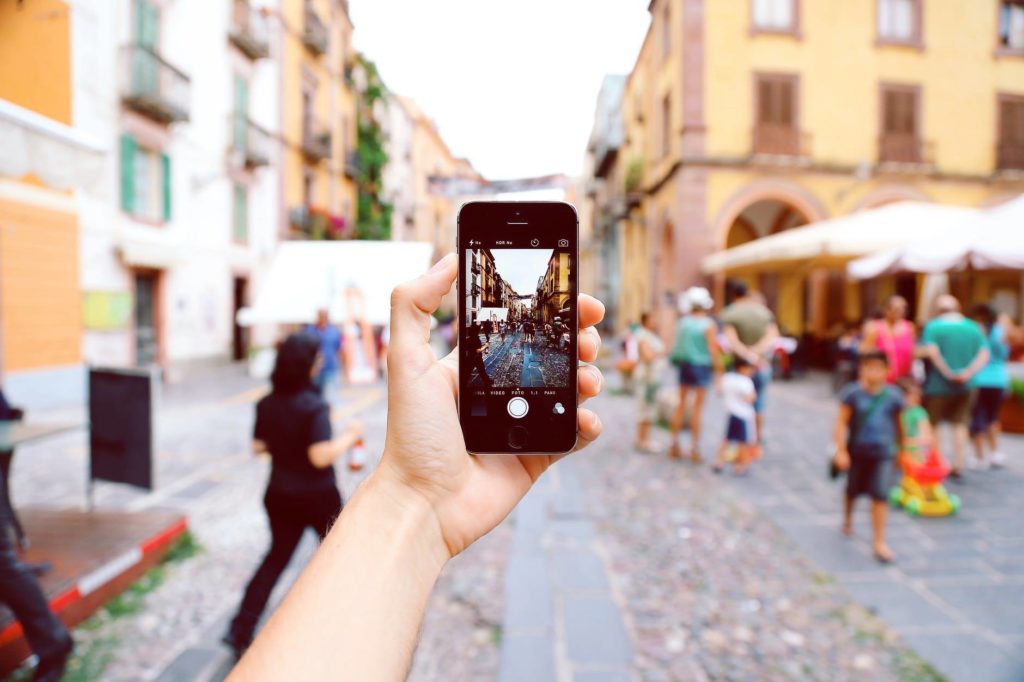 Marketers are showing a consistent tendency to take advantage of influencers. Studies show that about 17% of large companies allocate more than 50% of their total marketing budget to influencers for SEO. Thus, the importance of influence marketing is easily understandable. The trend is particularly evident for brands dealing with beauty, fashion, travel, lifestyle and e-commerce.
Users around the world are disturbed by the huge amount of ads that come from all channels. What the public wants is authentic information from reliable sources of authority. Notices from reputable influencers are considered credible and reliable.
There are also direct benefits to partnering with SEO influencers. They help you increase the visibility of your online presence and generate traffic. The backlinks you get from influencer sites also show authority over Google and improve your SEO efforts. Good planning is necessary to ensure maximum return on your investment. Partner with influencers in your niche and publish sponsored content strategically for maximum return.
It must be taken into account this (indirect) classification factor as the trend will increase in 2021.
Create video content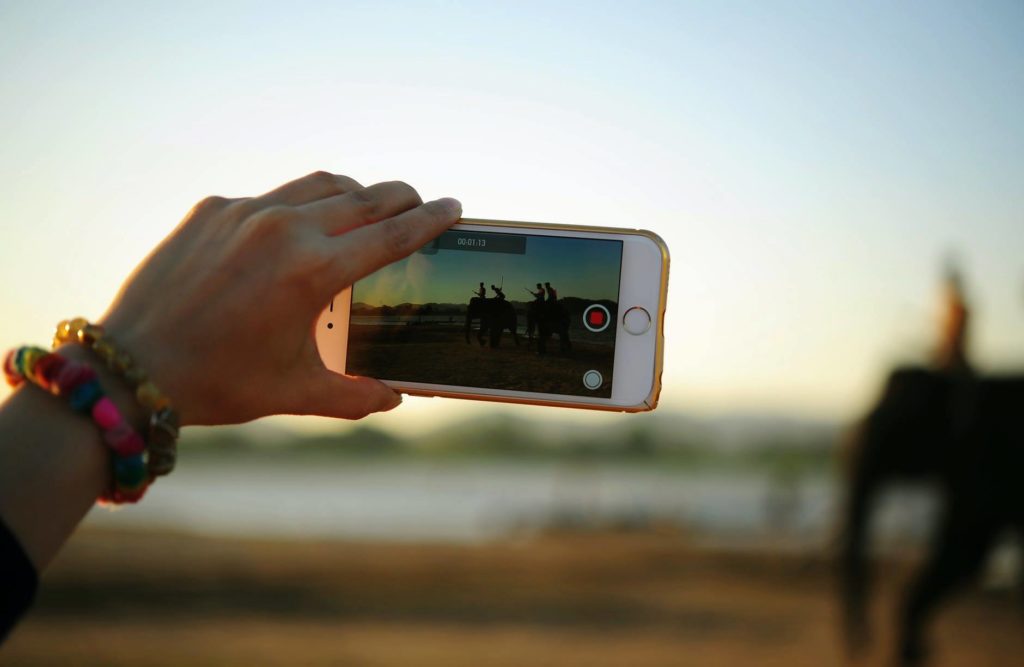 Video content is a crucial part of every SEO strategy and digital marketing efforts. Google attaches great importance to video content. Videos are more likely to appear on the first page as enriched excerpts than links containing raw text.
In fact, Forrester Research shows that the probability of videos appearing on the first page of SERP is 50 times higher than that of text web pages. 62% of Google's universal searches consist of videos.
You can imagine the big positive impact of including video content for your next SEO strategy. The videos have been seen by Google as a good sign of quality content and will continue to be so in 2021.
Consider opening your professional YouTube channel and devote time and effort to creating useful videos.
Don't forget to design video content to complement existing content on your website. This practice may not bring your site to the first page of SERP, but higher traffic is guaranteed when Google indexes your video content.
Incorporate videos into the pages of your website. Optimize them based on the width of your blog and help Google understand the content of your video by adding a transcript of the video to the page.
If all this is done correctly, your website will benefit from higher traffic and therefore greater visibility in 2021.
Write articles long enough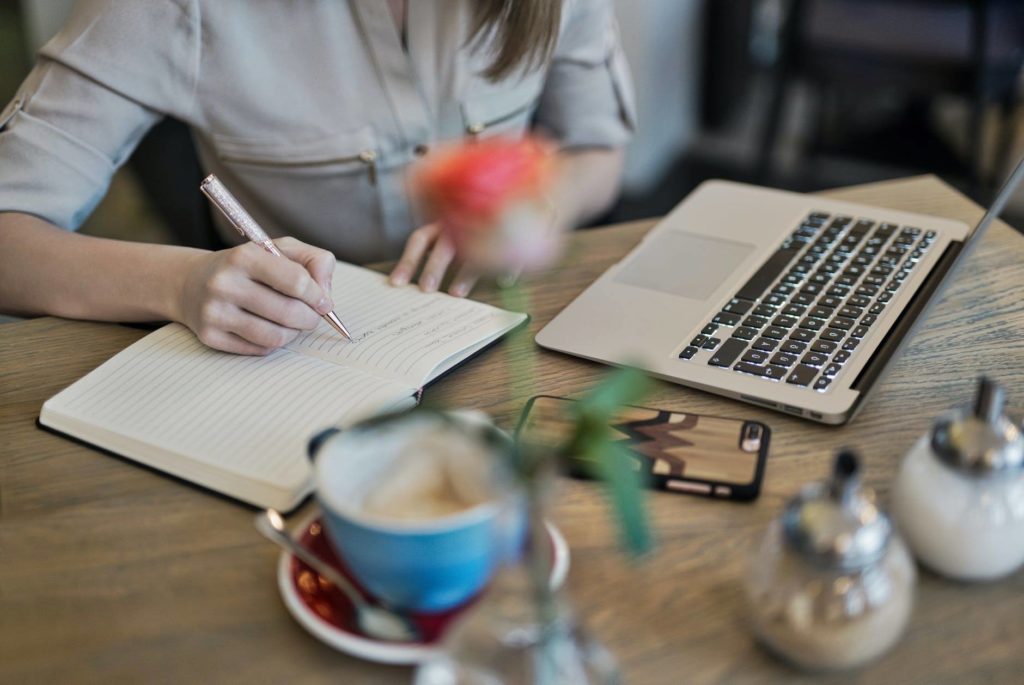 The quality of the content is an absolute necessity for your website if you want to see it on the first page of the search results. But quality alone is not enough. The amount of your content also determines whether it can beat the competition or not.
You need to develop carefully designed content with careful quality and proper length.
The opinions of SEOs experts are varied on the ideal length of blog posts, however, the minimum length of your content should be about 2000 words. Research shows that this is the average length of most of the top 10 results on Google.
When you focus on increasing visibility, create web pages with long, high-quality content. Make sure your articles are able to answer the most likely questions your audience is supposed to ask. In addition, they must answer comprehensively all the questions relevant to the main search queries you want to target.
Items of considerable length and good quality help keep visitors on your page for a long time. Google values this factor because the time you stay represents how much users appreciate your content. So the content was king for the last few years and it will still remain as a determining factor for 2021.
Thinking mobile-first

Of the billions of Internet users, the majority are mobile users. Smartphone users to be precise. Research and statistics show that 87% of Internet users use mobile phones to access the web. A huge amount of transactions are also done via smartphones. More than 40% of transactions take place on mobile devices.
Due to the large number of mobile users, Google has switched to mobile-first indexing. This has been a fact since July 1, 2019. The rollout of Mobile-First will become widespread for all websites around the world in March 2021.
As you can deduce, Google and other search engines place a fairly significant emphasis on improving the mobile search experience. Based on these facts, you can guess how important it is to keep mobile phone users in mind when finalizing your SE policies.
Mobile optimization is crucial if you want to climb the rankings in 2021. Incorporate creative thinking. Explore the various aspects, from reactive designs to enriched extracts for maximum result.
When optimizing voice search, you also need to optimize mobile searches. Pay attention to the different forms of referencing, on-page, Off-Page and technical.
For On-Page SEO, include long-trail keywords. Make the necessary changes to the representation of content and content structure for technical referencing.
Conclusion

Improvements in your website's search rankings can drive significant revenue growth. To achieve this, you need to be updated on the 2021 SEO trends that are on our doorstep.
Moreover, it is not a one-off job. Search engines continue to change their algorithms. The SEO industry is constantly evolving. The old SEO practices are constantly being replaced by new ones. Currently, SEO is a holistic process that requires online and offline marketing plans for better results.
The most important factor to consider is the response you get from users. Try to put yourself in their shoes and get an idea of the digital experience they are experiencing. Focus on technical issues such as page loading speed and user interface that are included in the new ranking factor that will be in place in 2021 (Core Web Vitals)
Make sure users like to spend time on your website. Make the information available to them. Incorporate interactive chatbots for quick answers. Also make sure that the language used is not too complex and easily understandable.
Nos experts se tiennent à votre disposition pour parler de votre projet.