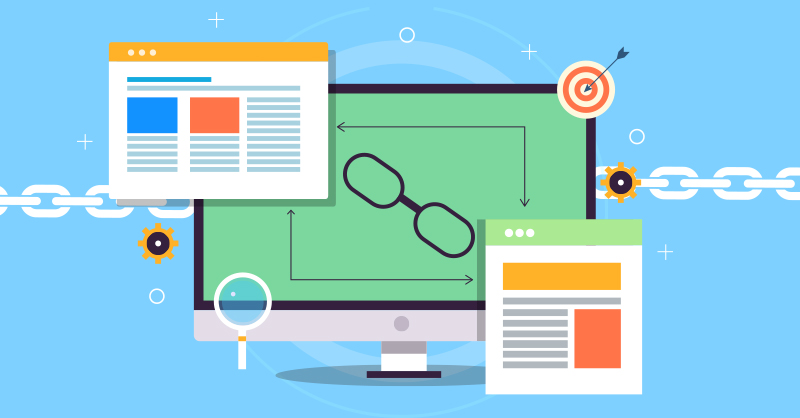 If you're looking for white hat backlinks (authorized by Google), you've come to the right place. This article lists all the effective techniques to build quality backlinks. But first of all, what is a backlink?
Backlinks (also called inbound links, or external links) are hypertext links from a site A to a site B. The acquisition of backlink (or Netlinking strategy) can increase the ranking of a site on search engines
The creation of links and the acquisition of SEO juices are the foundations of an SEO strategy. Without good backlinks, it will be very difficult to rank on different keywords in a natural way. To make you stand out from the crowd, we have gathered all the techniques to produce "white hat" backlinks that work in 2020. This article will help you focus on valuable and quality links. Use the tips best suited to your profile to build the best netlinking strategy by remembering several essential rules:
Favour quality rather than quantity: it is better to have a single backlink from a trusted site in the eyes of Google than 10 backlinks from irrelevant and irrelevant sites
Target the most legitimate opportunities related to your industry. Don't waste time making mass requests and desperately waiting for answers
Be careful with the anchors used, please vary them as much as possible as Google may consider this as spam. You can if you want to prepare an anchor master spin.
Vary also the destination pages of your links
Arm yourself with patience and courtesy 🙂
Quick backlinks
These strategies will help you get white hat backlinks fast enough. These techniques do not require a lot of knowledge and are quick to implement.
The internal network
The creation of internal links (or internal mesh) is relatively underestimated and should not be neglected. Internal links are something you can use without limit. Not only do they help you pass the SEO juice between your pages, but they also help Google crawl your site faster.
Backlinks in your forum signatures
These links are quite natural in the eyes of Google as long as they are not abused. Although most of the time they are in nofollow, they can bring you some traffic to your website and dilute your link profile (nofollow vs dofollow)
Ask your friends and family to make a link to your site
The use of this technique can be very judicious when you have an entourage that also owns websites. Ask your friends, colleagues and associates to create a link to your site in the partner area or "friends" links to create a "free" quality backlink. As a general rule, and as a courtesy, one does in exchange for a link by putting a backlink to one's friend's site. However, avoid this kind of exchange which can be penalized by Google (because unnatural). Example: Consider two sites, A and B. If A makes a link to B and vice versa, Google will potentially see that it is a link exchange. We will therefore have to put a third site in the loop so that A makes a backlink to B, the latter making a backlink to C itself referring to A.
Backlink in the credits of a website
You are a webmaster or own an SEO or web agency? You can ask to place your credit on the websites you have worked on. You can place a link "Created by … "in the footer of the website (or in the legal page for more contextualization). If you are a photographer, ask the websites that use your photos to make a link to your website. Again, don't forget to vary the anchors and destination pages.
Ask your suppliers and customers
If you sell products or services, ask your customers and suppliers to create a link to yours somewhere on their website. Your suppliers will generally be much more likely to create a backlink to your site, because they need to see you succeed!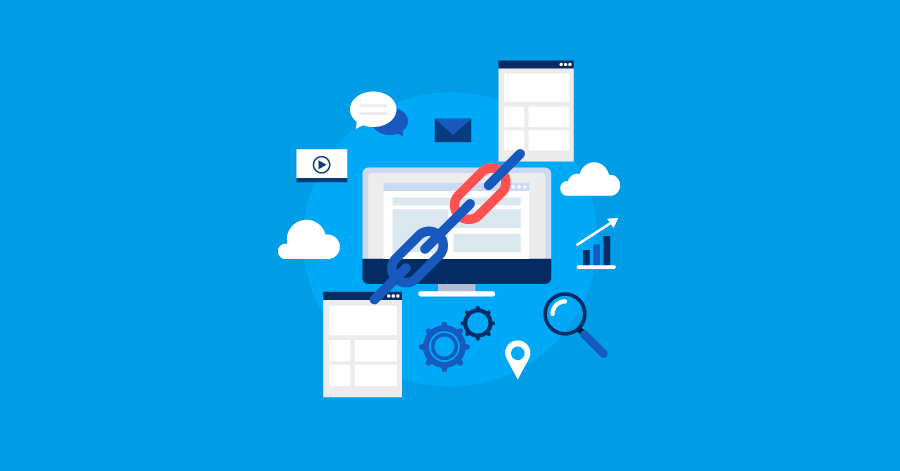 Content-based opportunities :
Here are some tricks oriented towards the creation of content to place your links.
Make guest blogging
You have a talent for writing and want to get backlinks easily? Offer your services as an editor on sites with the same theme as yours. It's a win-win strategy because you bring your expertise and content to a website in exchange for a mention. Many blogs in creation need to be filled, there are many Facebook groups specialized in this kind of exchanges.
Taking an interest in Communities
Niche community sites are ideal places to attract more traffic to your site and get some links (most of them nofollow). They can be anything from subreddits to small blogs.
Participate in webinars, after work and other events
Participating in events (whether online or offline) of experts or influencers is a significant method to gain credibility. You need to position yourself as an expert in your field and make friends with the participants. This network will benefit you in the long term. Remain (and be!!) selfless and always altruistic.
Create events
This strategy works in the same way as the previous one, except that this time you set up an event to bring together all the experts and influencers in your field. Get in touch with influential people in your field and ask them to contribute. Once you have set up your event, you can usually ask participants to share it by putting a link on their website.
Produce video tutorials and propose them during discussions
Most bloggers share their tutorials on the forums or Discord. Be careful not to put a link directly to your site, otherwise the moderators will remove it if it is considered advertising. The link has to answer to a real request. Put the name of your blog, with an outro record with a link to your website. This kind of video can be very efficient in transporting potential views to your site. Video tutorials are focused on a specific topic and send significant targeted traffic even long after they are posted. This method requires more work than any other procedure for participating in a forum discussion because quality content must be created beforehand. However, you will not risk having your post deleted because it is perfectly legitimate to post a tutorial related to the discussion.
Writing testimonials
Leave testimonials about the tools / products / services you use or simply the articles you consult and ask them to share your testimonial on their sites.
Write case studies
This strategy is equivalent to past advice, except that you explain additional subtleties and compose a total contextual analysis, describing how you use the product/service.
Write comments on blogs
Most of the blog comments are nofollow but you can find sites that have dofollow links. Don't forget to put comments on sites related to your theme!
Create surveys
Asking your visitors for help through a survey could be very beneficial. The steps of a survey could be :
Collect a tolerable amount of responses to your study.
Thank them for their interest.
Ask them if they would prefer to help you with your survey by spreading the word with a link.
Mention influencers in your content
This strategy resides on the ego. By seeing their name in a blog, personalities will help you broaden the exposure of your content by sharing it through narcissism.
Create a free module / plugin
Developing a free module or plugin, on the CMS of your choice and meeting a need is a solution to get backlinks. You can integrate the link to your site in the module and each person who will install it will make a link to yours. Let your users disable this feature otherwise you will be likely to be frowned upon and opportunistic.
Create a backlink in exchange for something
Organization of competitions
Strengthen engagement and connections through prize competitions. Use programs that allow participants to increase their chances of winning the contests by sharing or commenting, for example.
Promoted by influencers
Propose to influential people related to your target audience to promote your website/brand in exchange for your products/services or even in exchange for a sum of money.
Take advantage of existing opportunities
Sometimes not everything has to be created from scratch. These techniques will allow you to find opportunities to take advantage of to recover some of the work already done.
Claim your brand mentions
Use a helper like Mention to follow the image of your brand that is mentioned on the networks for example. Make sure that the name of your image refers to your site.
Spy on competitors and get their backlinks
If your competitors have a higher position than you in the SERPs, their netlinking must surely have something to do with it. You can use SEO tools like Ahref or SemRush to keep an eye on your competitors' backlinks. These tools will allow you to get accurate information on the amount of backlinks, lost / found backlinks, their types, referring domains etc… Personally, I find that the Ahref database is more accurate than SemRush's in terms of backlinks.
Do a reverse Google search for your images
It is very possible that people will use your photos if you have valuable designs or excellent photos on your site. This may allow you to request a link to your site in exchange for the use of the photo. If they don't, of course ask to remove the images in question.
Make sure your backlink links point to the right page
Use tools like Semrush to check if all your white hat backlinks are pointing to the right page. In case you have a link to page 404, there are two different ways to deal with the problem:
Inform the site owner and ask him to correct the error in the URL.
Use a redirection (301) to another page of your site.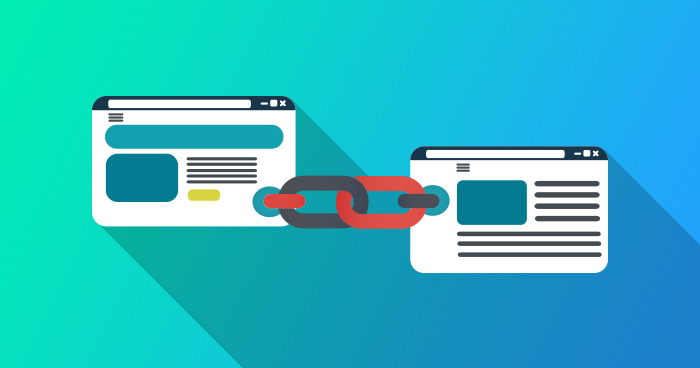 Mutual aid
Whether you are helping webmasters by pointing broken links or offering your services to someone, there is a huge opportunity to use reciprocity to create backlinks to your site.
Find broken links
On Google, you can discover sites (or articles) that are relevant to you.
Look for broken links on the site.
Finally, suggest to the site owner to replace the broken links by submitting the url of your article.
There are some free tools that will help you to distinguish broken links on a site like the chrome extension: Check My Links.
Offer a service in exchange for a backlink
Whatever you do, you can exchange your services/products for a backlink :
Website design
Web development – you could accomplish something as simple as changing their style all at once or speeding up their website with a few WordPress modules
Marketing and SEO
Content creation (helping a site to update its content)
Spell checking (review multiple articles and report errors to the site owner)
Resources and directories
Directories
Submit your website to directories specialized on your theme. Be extremely careful with general directories, as some of them are full of low visibility links. These real trash directories contain sites that you will not want to be associated with.
Webdesign galleries
This type of directories deserves a place of its own because it allows to get a very real traffic. This strategy really works if you have a website with a remarkable and innovative design.
Startup directories
There are various directories related to business creation that allow you to profile your organization. Register on local directories such as the CCI sites in your area, or directories listing businesses in your city.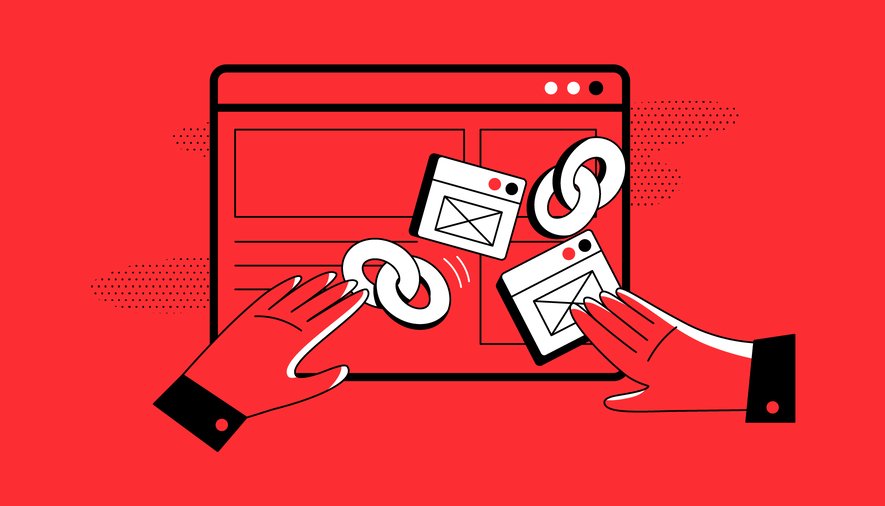 More link building techniques
Create your own network of private blogs
Creating your private blog network (or PBN for Private Blog Network) may be a solution if you want to be completely in control of your links. I will write a separate article on this subject because it's quite vast, but beware: this is a SEO strategy that is close to blackhat, it can lead to the sanction of your site.
Be present on social networks
Social network strategies are mostly tedious methodologies since they do not allow for short-term results. I suggest you create and maintain (either yourself or by automating) profiles on Facebook, Twitter, Instagram, Pinterest and especially Reddit. Indeed, if you had to choose only one site, I would suggest Reddit for several reasons:
It is very simple to create several accounts (this is not contrary to the terms of use);
You can submit articles on almost any topic and they have a real possibility to get to the first page in the appropriate subreddit (which would give you direct traffic and potentially white hat backlinks from different destinations) ;
Reddit comments are indexed by Google and Bing.
Most importantly, the nofollow tag is automatically removed from any link if the comment receives positive votes.
Creating backlinks from Wikipedia
This is not something that many people think about.
Register for free on Wikipedia.
Go to WikiGrabber. It's a free site that shows you missing quotes or dead links in sections of Wikipedia. Find high quality, high level jobs on your topic
Nos experts se tiennent à votre disposition pour parler de votre projet.