Every day, the number of websites is growing significantly. Companies, associations and even individuals are becoming more and more aware of the importance of a good web presence. Except that starting to create a website is not easy. It is from your website that your prospects will be able to make a first impression on your company, your brand, your products or your services. To ensure that this first impression is good, you must think about making an investment. But precisely, what is the budget to plan for the creation of a website? What is the real cost of a website? Let's take stock! Note: The price ranges in this article are deliberately very large because each project is unique and the price will depend on the estimated time required to create your project. However, these price bases will allow you to filter out quotes outside of the range. Our advice is to flee if the price is really cheap (risk of a botched job), or too expensive (risk of being fooled).
What is the price of a website, according to its typology?
To the question "how much does a website cost", it will be difficult for you to find a precise answer. And for good reason, it depends on several points. It's a bit like asking the question "how much does a car cost". It will depend on the brand, options, maintenance packages. It's a little bit the same for a website. One of the points on which you base a good estimate is the typology of the site. It goes without saying that a one-page website will not cost you as much as an e-commerce website. But precisely what are the real price differences?
Cost of a one-page site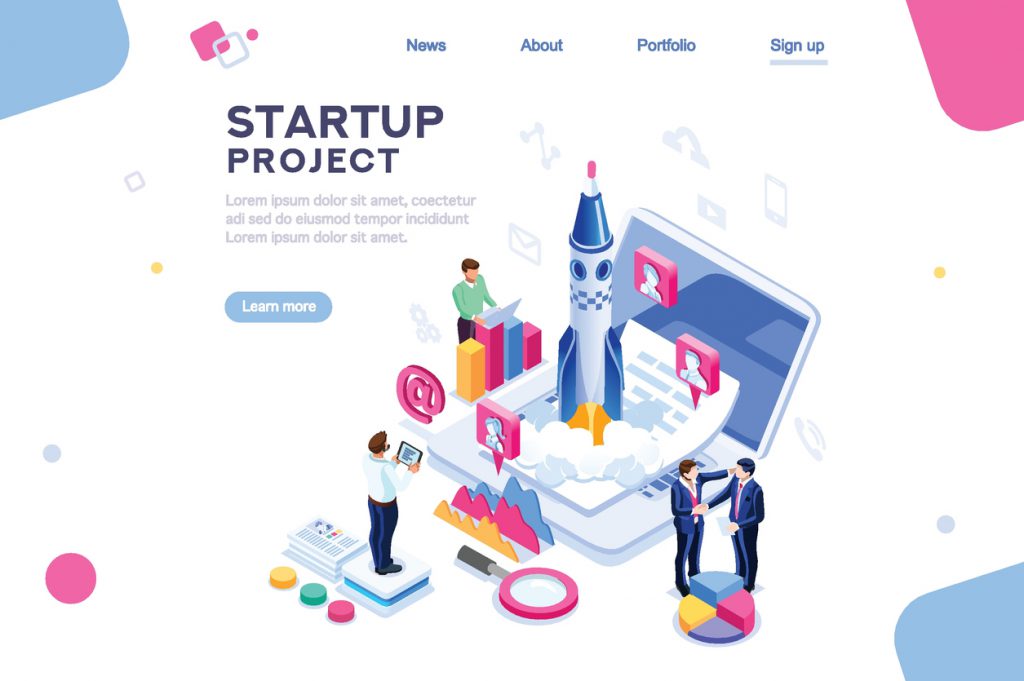 The one-page site also known as landing page or mini-site is a website containing only one page. Thus, when Internet users access it, they will see only one page. This first type of website will allow you to achieve several objectives:
Make discover a product, a service or a company
Encouraging the visitor to register for an offer
Invite the visitor to fill out a form
Give the coordinates of your company
Allow the visitor to access a download link
In short, it is through this site that you will allow your prospect to "take action". But for many reasons, the one-page site is also a great way to have an online presence. To reassure your customers that you are a company they can trust and that you work as professionally as possible. Whatever your objective, all one-page sites have one thing in common: they have, in most cases, very little content. While you will find long and complicated one-page sites, the concept is always the same. If you have chosen this type of site, there are many solutions available to you. Depending on your expectations and objectives, you may even find software that will allow you to create a one-page site yourself. But you could also entrust this task to a specialized agency or a freelancer. There are no specific rules here. It's all about finding THE solution that suits you. ➡️ The price of a one-page site can vary between: 300 and 5000 €
Cost of a showcase site
What is a showcase site? Just like a storefront, this site is the ideal place to promote a product, a service, a company or a brand. Often, it is also through a showcase site that the company makes available to its customers the opening hours as well as an eventual access map. Unlike a one-page site, the showcase site can contain more pages. Here are the pages that you will generally find on most showcase sites:
The " Home " page
The " About " page
The " Services and Products " page
The " Testimonials " page
The " Blog " page
The " News " page
The " Contact " page
Here again, the visitor is prompted to complete an action. For the realization of this type of website, several solutions are offered, once again, to you. Thus, some companies will opt for free online website creation services such as Wix or Jimdo. Others will prefer to turn to a content management system, the most famous of which is WordPress. And for those who want to save time and enjoy a more efficient and professional website, there is always the possibility to entrust the creation of your website to a specialized agency or a freelance. There is no better solution, the trick is to find the solution that best meets your expectations and needs. ➡️ The price of a showcase site can vary between : 1000 and 20 000 €
Cost of creating an e-commerce site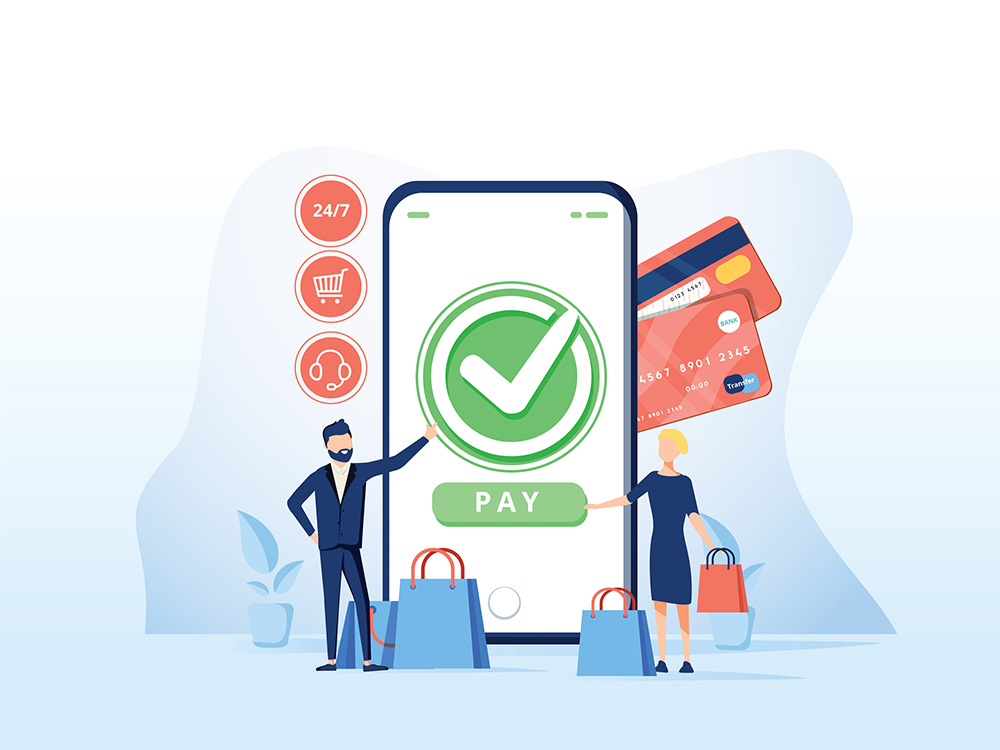 The e-commerce site, also known as an online store is, as its name suggests, a site where visitors can order and pay directly for a product or service. It is the equivalent of classic stores, but online. Expectations and needs are very varied. But commonly, future owners of online stores prefer to turn to solutions such as Shopify, Woocommerce or Prestashop for the creation of their site. These solutions effectively meet the so-called standard needs. On the other hand, if you need a specific functionality or a particular need, it will be more judicious to turn to software that allows you to manage larger projects. It is also for these needs that web design agencies or freelance developers intervene. ➡️ The price of an e-commerce site varies between : 4 000 and 50 000 €
For a portal site
The portal site opens the doors to many possibilities. And for good reason, the main objective of this site is to allow the Internet user to have access to several resources and services related to a particular theme, a profession, a place or a community. Very often, it is towards the portal site that small and medium enterprises turn to. It is important to note that this project generally requires the intervention of a CMS such as WordPress or Drupal. These sites contain very specific features and content. Indeed, the Net surfer will be able to have access to :
A space dedicated to members
A page for downloading various contents
Interactive forms
A space to find the partners in your geographical area
➡️ The price of a portal site varies between : 5 000 and 75 000 €
Cost of a custom site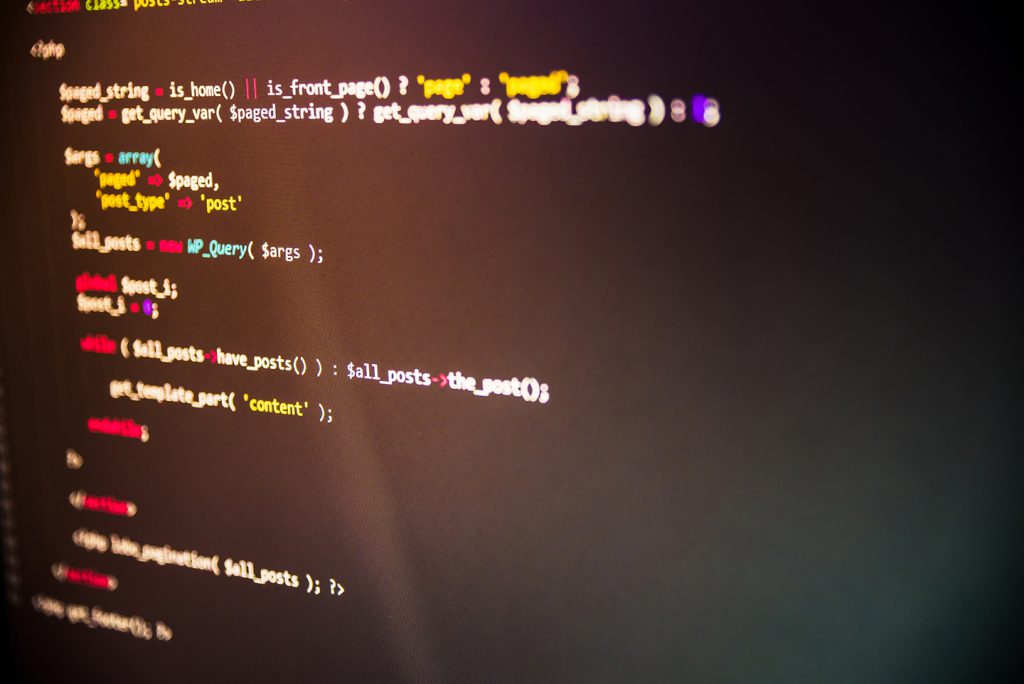 Do you have specific needs? You want your web page to look like you point by point? The solution you need is a custom website. With this solution, you can get a site whose dimensions, functionalities, options and design resemble from A to Z what you really want. Most large companies opt for this. Choosing this type of website also goes without saying when the classic typologies do not meet your expectations. In this case, you must absolutely call upon professionals in the field. You imagine that the budget can very quickly climb in the creation of this type of website. That will depend, once again, on your expectations and your desires. The more demanding you will be, the more the invoice will follow. ➡️ The price of a custom website varies between : 6 000 and 100 000 €
What is the price of a website, depending on the provider?
Now that you know exactly what kind of website you need, you still have to answer an important question: who are you going to entrust its creation to? For this, you will have the choice between several possibilities to create your website:
By yourself
By a freelancer
By a web agency
By an internal team
Of course, the cost of the realization will vary depending on the choice you make. A DIY site (home-made, by yourself) will not require the same budget as a site made by a web agency or a freelance.
The site made by yourself
Does everyone really have the possibility to create a website? For a simplistic project, for a small company or a young brand, it is quite possible to do it yourself. Very often, this solution is adopted by people who do not necessarily have a large budget within their reach. But beware, before choosing this solution, you must understand that if it allows you to save money, it is not necessarily the case for your time. How do you know if this solution is advantageous or not? All you have to do is find your GRT = gross monthly income / 20 days. If the GRT is lower than the price required by a service provider, then you'd better turn to this solution. Also, understand that some technical skills and knowledge will be required. You need to be a real Swiss Army knife to be able to manage the design aspect, editorial content, web marketing, etc. The good news is that today you will find solutions that will make your job easier. There are, among others, software that allow you to set up a site quickly, efficiently and without the need for increased skills in the field. Wix is one of the most popular platforms. The cost of this software does not exceed 20 euros per month. On the other hand, you must always find an effective marketing and communication strategy that works to get the most out of your website. Be careful when making your own website via online solutions such as Wix because these solutions can be a big brake to your natural SEO. The use of this kind of service is very good to start a small website, but the rendering will not be professional in 90% of the cases.
The website made by a freelance
If you don't feel you are living up to your expectations and needs, you can always ask a professional for help. However, you don't have the same budget as large companies. In this case, turn to a freelance web designer. This freelancer is an ideal solution for those who have a limited budget. However, the freelancer is often a professional who specializes in only one aspect of your project. He can either be a graphic designer, a developer or an SEO expert. It is very rare to find a single person for these different tasks. In this case, you can entrust every aspect of your project to a freelancer specialized in his field. Of course, you have to think about the price. But this is much smarter and the result will be better.
The site made by a web agency
Do you need an efficient result? Do you want to benefit from an efficient, professional website that reflects your image? In this case, it would be more advantageous to entrust your project to a web agency. This company will take care of all aspects of your project: from conception to realization, including updates and support. Thanks to this solution, you will find specialists in all fields in a single team. You will have only one contact person, the project manager. This will make your job much easier and save you more time. There are web agencies of all sizes and for all budgets. So you can be sure that there is a solution that will meet your expectations while staying within your budget.
The site created by an in-house team
If you want to launch a website for your company, you can also entrust the creation of it to an internal team. This solution is especially dedicated to companies that need a website with more complex functionalities and options. But what does an in-house team offer that you won't have with a web agency? Usually, the in-house team is at your side every day. It is therefore an ideal alternative for anyone who wants to invest in a project for the long term.
On what factors is the cost estimate based?
Why can a website be done with a budget of a hundred euros while others require an investment of several thousand euros? As you know, each website has its own specificity and therefore its price. To determine the price of a website, the professional very often relies on these factors :
The typology of the website
The degree of complexity of the website to be created
The number of pages
The level of personalization of the website
Graphic and technical quality
The service: before, during and after the creation of the website
The time spent for the creation of the site
The number of professionals involved in the project
The use of a payment system
Specific services
What other costs should I expect?
Of course, and contrary to what one may be tempted to think, the cost of a website does not stop at the creation itself. And for good reason, you must also anticipate additional costs that may raise the bill:
The domain name and hosting
How will your visitors be able to access your website? Through a web address and a location. In the jargon of the trade: domain name and hosting. Without these two elements, your website has no reason to exist. But don't worry, generally, the cost of the domain name and hosting is not exuberant. Moreover, very often, the hosting service is included in the purchase of the : ➡️ For a domain name, count between 5 and 50 € per year ➡️ For a hosting, count between 5 and 500 € per month
Maintenance
Congratulations, your website is now online! But it doesn't stop there! As long as your site is on the web, you will need maintenance. And for good reason, there will always be :
New content to install
Updates to be made
Bugs to fix
New information to be inserted
Changes to be made
Features to add
Security breaches or hacking
Depending on your needs and your website, you can choose between: preventive maintenance, corrective maintenance or evolutionary maintenance. The price can be fixed monthly, annually or at each intervention.
Natural referencing
Having a beautiful site is great, but if it's not visible it's useless. It's like having the most beautiful physical store in the world in a deserted city. So you will have to make your website visible on search engines. This service is provided by an SEO consultant and you will be billed by the month most of the time.
Tools and licenses
Another type of additional cost, tools and licenses. This concerns external solutions for certain functionalities. These expenses are not mandatory, but for a performing site, they will be highly recommended :
Email Routing Service
licenses of the modules installed on your website
Google Map etc…
Nos experts se tiennent à votre disposition pour parler de votre projet.
Related Posts